E-vehicles and their high-value batteries are increasingly becoming targets of theft. GEKOT is a leading developer of anti-theft strategies specifically designed to protect shared fleet assets. Theft deterrent alarms and electronic lock products are proven solutions for reducing vehicle and battery theft.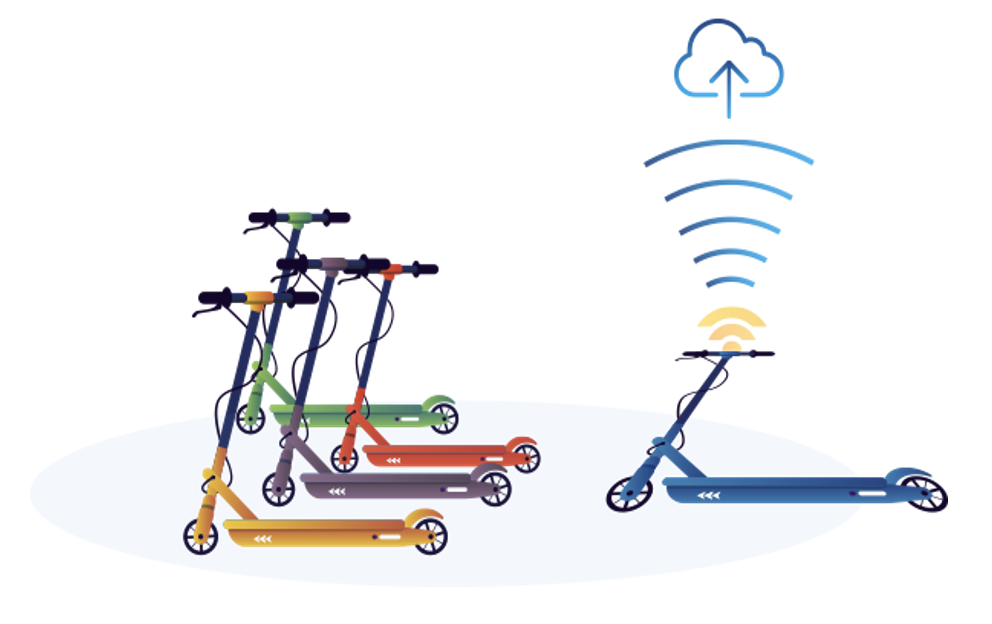 Downed Scooter Detection
Scooters laying on their side are problematic. The "sidewalk clutter" blocks paths and poses a serious tripping hazard (especially at night). GEKOT technology addresses this concern by brightly illuminating a downed scooter. A push notification is also sent to the fleet operations manager allowing them to resolve the situation in a timely manner.
Vehicle Theft Detection
On-board sensors detect movement consistent with vehicle theft. Alarms sound and lights flash when such an incident is detected. A push notification is immediately sent to the fleet manager when a thief is trying to get away with your asset.
Tamper Detection
E-scooter and e-bike thieves often target the vehicle's valuable battery. GEKOT created a tampering alarm system that activates when an attempt is made to open the battery compartment. The resulting flashing lights and loud alarm deter most thefts. A notification is also sent to the fleet manager alerting them to the incident.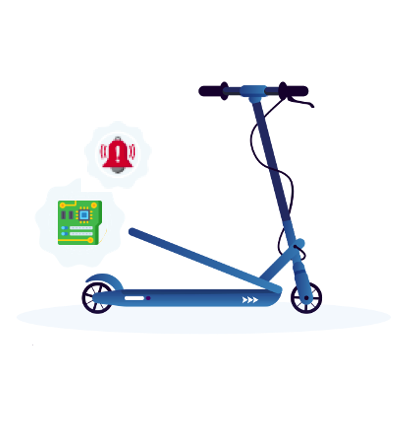 IoT Device Removal Detection
Thieves have quickly learned that the GPS tracking device must be removed before they can steal the vehicle. On-board GEKOT technology monitors the IoT/GPS device and goes into action if the unit is disconnected. Flashing lights and a loud alarm attempt to scare off the thief. In addition, the propulsion system is deactivated making it difficult for the thief to move the protected vehicle.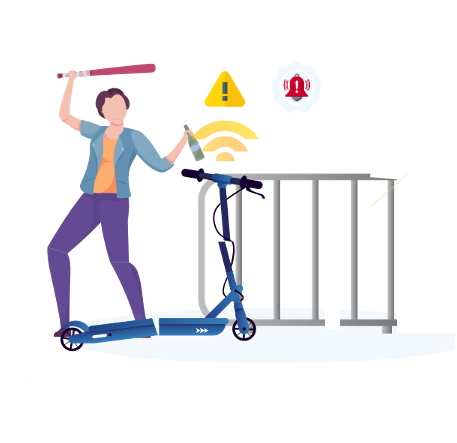 Abuse Detection
Unfortunately, sometimes parked e-scooters are vandalized, damaged, or otherwise mistreated. GEKOT technology monitors the vehicle for any such abuse. The system will sound an alarm and flash the vehicle lights to deter vandals. A push message is also sent to the fleet manager allowing them the opportunity to investigate and make any necessary repairs.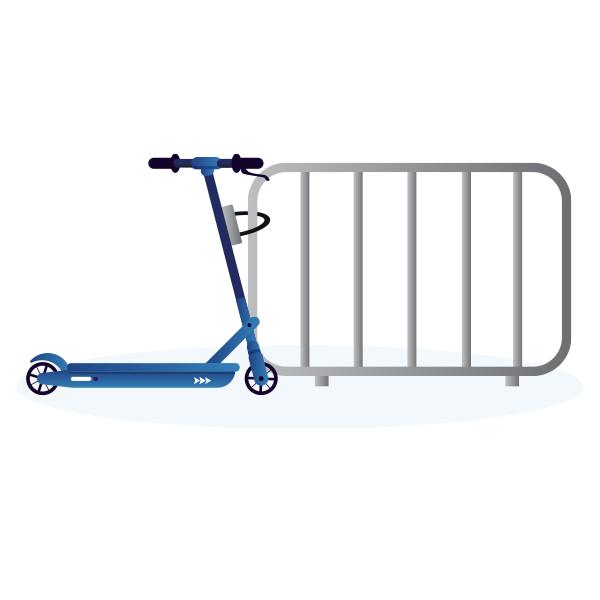 Lock-To
In the same way that bicycle riders fasten their bicycles to a rack when they're done riding, parked e-scooters are more secure when tethered using an IoT driven Lock-to device. GEKOT offers an electronic lock that prioritizes parking compliance while safely securing rental vehicles. The lock is automatically disengaged when an authorized rental takes place.
A retail version of our Lock-to uses RFID or near field communication to deactivate the tethered lock. A small tag or a cell phone is the key for locking up personal vehicles.