E-scooters and e-bikes provide cities with eco-friendly transportation modes. As micro-mobility vehicles become more common, so do thefts, accidents, and issues with regulatory compliance. GEKOT Inc. has effectively scaled automotive grade solutions to address many of these issues.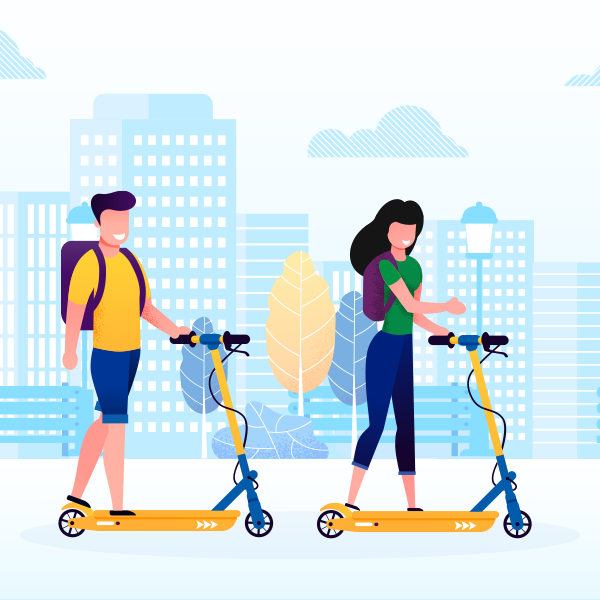 Enforcing Compliance of City Usage Rules
Each city's compliance rules vary, which makes it difficult for riders to know, let alone operate, within the local laws. GEKOT technology provides the vehicle operator with appropriate alerts and reduces the vehicle's speed when a rules violation is detected.
Creating Safer Streets with Active Safety Technology
GEKOT's premier collision detection technology identifies potential accidents. It then alerts the vehicle operator as appropriate. This technology prevents accidents by improving the operator's situational awareness, and inducing them to take evasive action.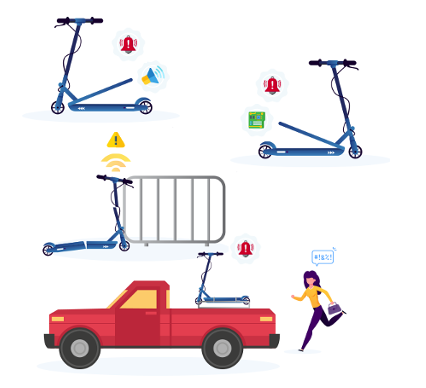 Deterring E-Vehicle Theft with Alarms and Locks
E-scooters and e-bikes are common targets of theft throughout cities. GEKOT offers a tampering alarm system that disrupts thieves while they're targeting vehicle batteries. Lock-to devices provide an added layer of protection by securely tethering the vehicle to a bike rack. Utilizing these products may reduce the incidence of battery and vehicle theft.