Many cities have unique regulations designed to prevent accidents related to bicycles, and light electric vehicles. One city may allow e-scooters to ride on the sidewalks, while another city may restrict them to bike lanes. There is no "one size fits all" solution. In fact, more cities are now requiring rental e-scooters to be equipped with technologies which recognize pedestrians and sidewalks. GEKOT's premier compliance solutions are easily configured such that vehicles operate in accordance with the city's specific usage rules.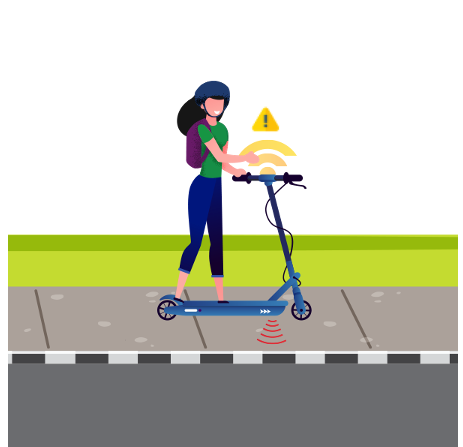 Sidewalk Riding Detection
GEKOT technology provides an audible alert when sidewalk riding is detected in cities where e-scooters are prohibited from doing so. Additionally, the e-scooter's top speed is governed (if so configured). GEKOT's sidewalk detection system utilizes only accelerometers and orientation sensors. No invasive camera technology, expensive AI hardware, or costly subscriptions necessary.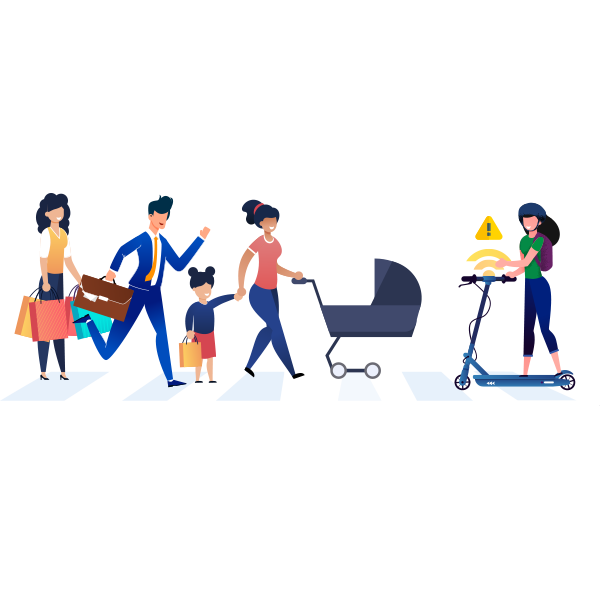 Pedestrian Zone Detection
A quiet e-scooter operating in an area of heavy pedestrian traffic can be a recipe for disaster. GEKOT's innovative solution tracks the movement of nearby persons utilizing mmWave RADAR technology. Audio and visual alerts signal pedestrians to the e-scooter's presence . In addition, the system can be configured to limit the top speed of the vehicle when pedestrians are detected.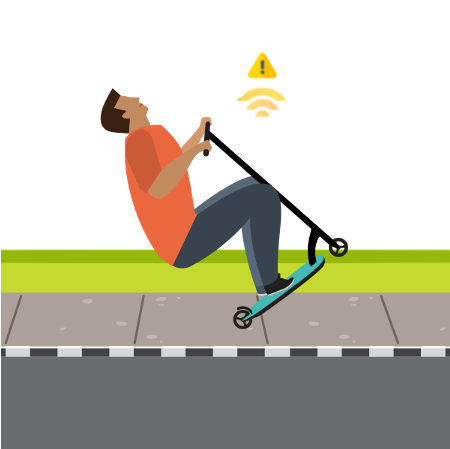 Reckless Riding Detection
Vehicle abuse such as jumps, power slides, and excessive swerving are dangerous to the rider and nearby pedestrians. Our vehicle dynamics sensors detect improper riding behavior in real-time. Offenders receive an audible warning and a reduced speed (if so configured).