Did you know that 50% of fatal automobile crashes occur at night even though just 25% of the traffic occurs between dusk and dawn? Low-light conditions make it difficult to see an e-scooter or e-bike. This is especially challenging for pedestrians to identify the trajectory of an e-scooter approaching on the sidewalk. GEKOT provides solutions to illuminate vehicles and indicate any sudden turns.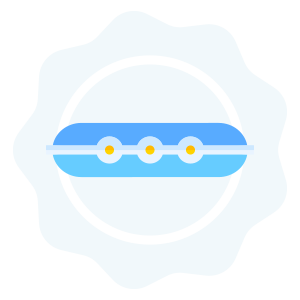 Automatic Running Lights
e-Scooters and e-bikes can be hard to see at night. GEKOT's specialty lights illuminate a parked vehicle (while preserving battery) and provide high visibility when rented.
Automatic Headlight
Many e-scooters and e-bikes utilize manual lights that the rider forgets to turn on. This makes it difficult to see and be seen at night. GEKOT technology interfaces with the vehicle's stock lighting system to automatically turn the headlight on in low-light conditions.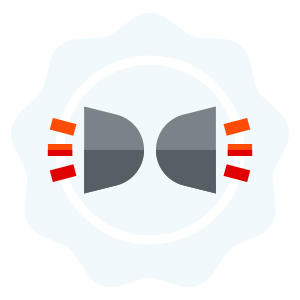 High Mounted Brake Lights
GEKOT equipped vehicles utilize high-mounted brake lights to increase e-scooter visibility and signal when slowing to nearby vehicles and pedestrians.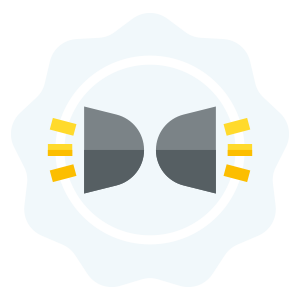 Passive Turn Indication
GEKOT offers a passive turn signaling system that automatically operates when steering.. This helps pedestrians to more easily determine which direction the e-scooter or e-bike is facing, which may result in fewer night collisions. The specialty lights are also used as visual alerts for the many GEKOT solutions.