Proprietary support tools enable the rental fleet operation manager to configure system features and demonstrate capability.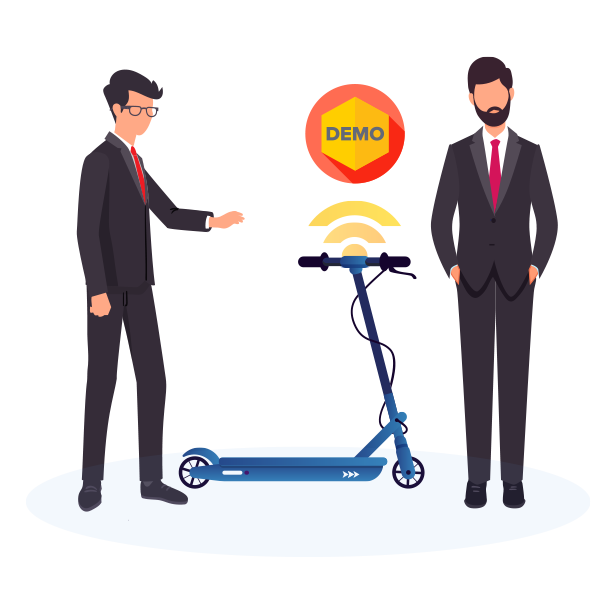 Demonstration Mode
Demonstrating the innovative features of GEKOT technology can help to persuade stakeholders to adopt e-scooters and e-bikes usage. With Demonstration Mode activated, all of our solutions can be experienced with the vehicle stationary. In addition, all monitor thresholds are temporarily lowered such that all features operate in a manner that is easily demonstrable. For example, the "Reckless Riding Monitor" is activated by simply moving the steering bar back and forth quickly rather than actually operating the vehicle in a dangerous manner.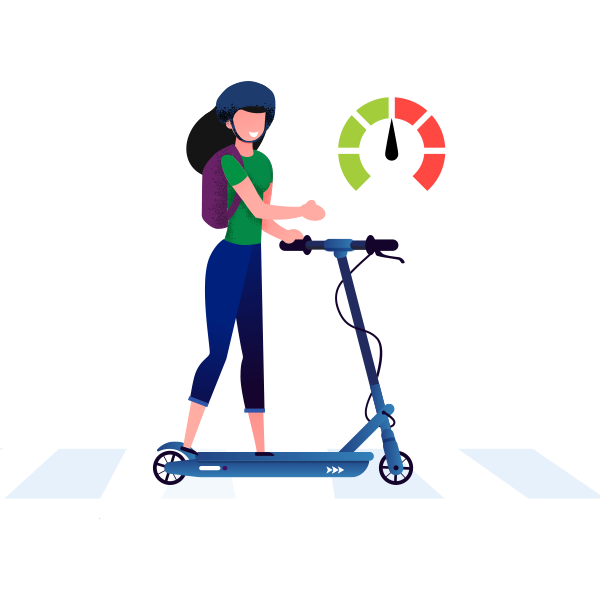 Selective Speed Limiting
It is understood that new users account for a great majority of accidents with rental e-scooters and e-bikes. GEKOT's equipped vehicles can be configured to limit the top speed for novice riders. Users with a history of dangerous driving behavior can also be speed governed based on their "rider score".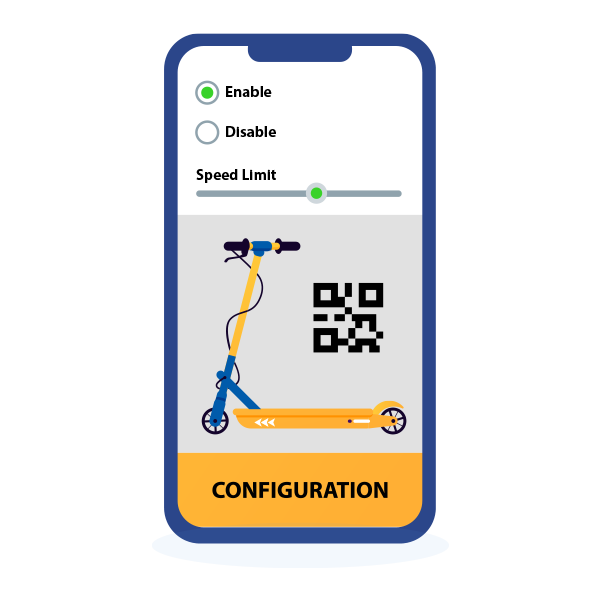 Configuration App
An easy to use configuration tool allows the fleet manager to enable system features and set thresholds. For example, you might want to enable Sidewalk Detection only in cities where bike lanes are available. Fleet operators can also set the vehicle's top speed for GEKOT features which govern the motor's torque.