When the automotive industry took off in the late 1800s, Detroit quickly became a kingpin in the market. Over a century later, the nearby Oakland University is utilizing the same fervor, dedication to vehicular development, and technology to fuel the light electric vehicle market with the guidance of GEKOT.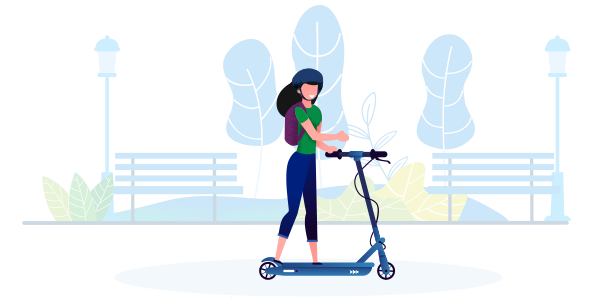 GEKOT's mission is to enhance the safety of the light electric vehicle market by applying automotive concepts to the micro mobility market. This may result in a higher level of accessibility to e-scooters and e-bikes.
Currently estimated to be a $200 billion dollar market, the micro mobility industry is expected to grow at a rate of about 17% per year through 2027, according to Market Research Future. The development of GEKOT technology is intended to create a higher demand for light electric vehicles. This could contribute to less congested streets, less oil reliance, and greener modes of transportation.
In the past, a significant barrier to the light electric vehicle market was cost. GEKOT technology addresses safety concerns. But it also allows industry leaders to increase their market share at a nominal cost.
One of GEKOT's main tools is its collision detection technology. In the same way that automotive vehicles utilize technology like Forward Collision Warnings, GEKOT technology allows e-scooter and e-bike operators to predict collisions before they occur.
Dedicated to the advancement of the light electric vehicle market, GEKOT is forging a way forward to safer streets utilizing automotive technology to guide the way.